2 Hounds Design Coupon Codes, Promos, and Discounts? We're All Ears!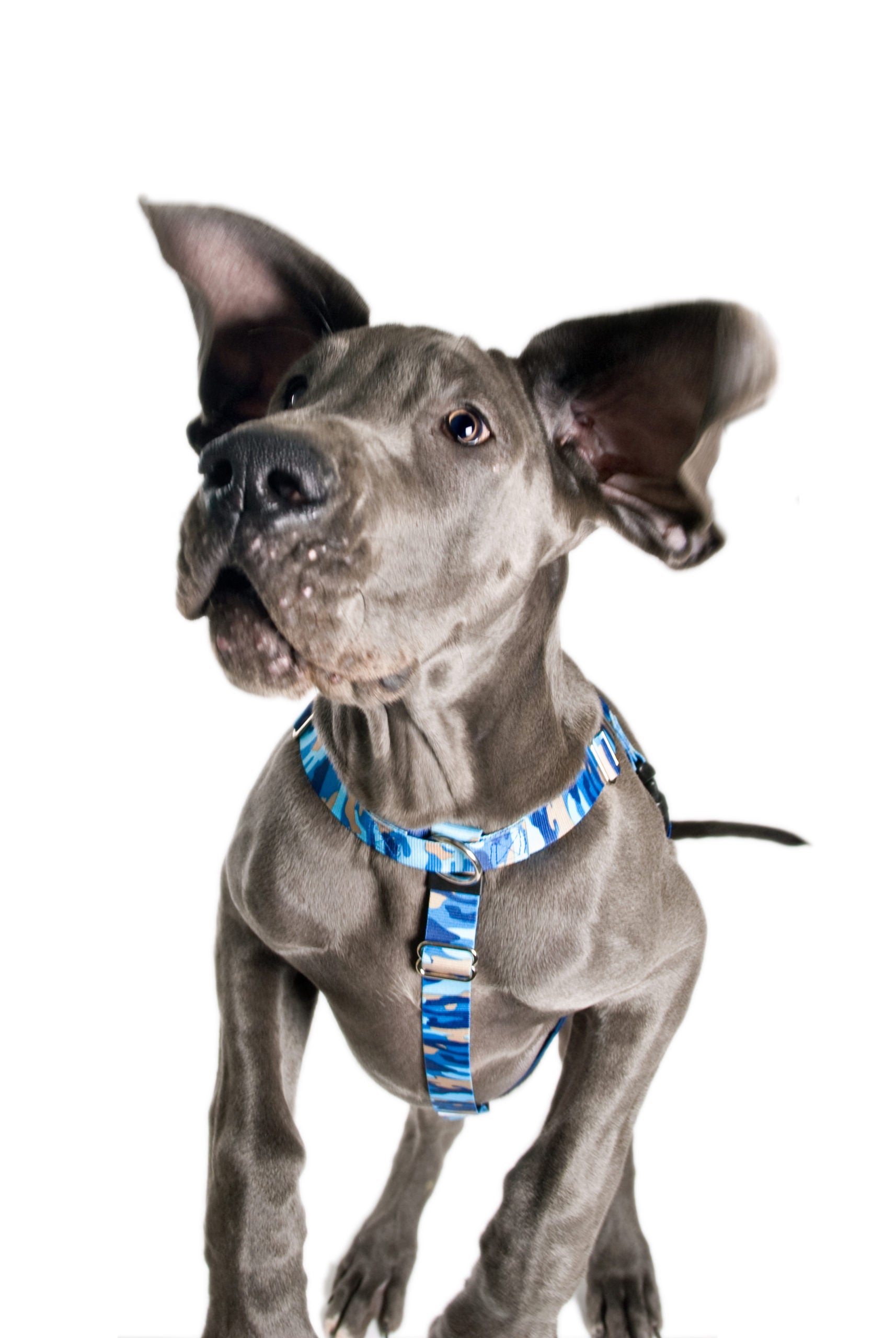 If you are looking for 2 Hounds Design coupon codes, then you might have found some on a discount site somewhere. However, these sites tend to rely on outdated information, and likely the codes and offers have expired. Some sites also post fake coupons as a way to harvest your email address and sell it to spammers. Discount coupon sites are just too risky to trust.  Frustrating, right?
So, why not come straight to us. We have a number of 2 Hounds Design discounts available, and the best part is that they are good for all of our products, including our top-rated Freedom No-Pull dog harness. plus some really cool dog collars (including martingales!) and velvet leashes!
Join Our Mailing List and get Exclusive Coupon Codes and Promos!
You want to know what we have to offer. Join our mailing list and find out about our latest designs in martingale collars. They come in all colors. When you join the list, you will get 10% off of your  first order, and be entered into a monthly drawing to win a $50 gift card!
You will be kept up to date on new designs, coupon codes, introductory discounts, and all of our exclusive news. We don't sell your information, and will only use your address to let you know about the new stuff we have in the pipeline. The only danger is that you might not be able to resist our latest holiday-themed collars.
Use your 2 Hounds Design Discount Codes on great designs!
We have hundreds of color and style combinations to choose from.  You can choose from
Velvet Dog Collars and Leashes
Freedom no-pull dog harness
Custom jingle free dog collars with a personalized engraved metal tag
or get specific in your search, type in plaid dog collars, to see my personal favorite collection!
Free Shipping
The downside to ordering your dog's stuff online is paying shipping. Fortunately, 2 Hounds Design free shipping is currently available for all orders over $65. For our international customers, we offer an $8.99 discount on shipping, again for orders over $65. (Sorry, but international shipping costs a lot more). This offer applies to everything on our site.
This offer is available for ALL retail customers, new or returning.  Our premium collars are all made in the United States and are perfect for your style (and your pooch's). We even offer a chewing warranty so that if your dog destroys their harness, you can get a new one easily (and we don't charge extra for shipping on that either).
2 Hounds Design promo codes For Wholesalers
These particular 2 Hounds Design promos are for retail customers only. If you are a wholesale customer (pet or gift store) looking to stock 2 Hounds Design products, please contact us and find out what we can do for you. We sell to independent retailers, trainers, vets, behaviorists and rescue groups. We are easy to do business with and will work with you for your needs.
If you are interested in getting the best deals on 2 Hounds Design products, sign up for our mailing list. We won't sell your email address, but rather send you up-to-date 2 Hounds Design coupon codes that you can use to buy your dog's next new collar or harness.