It's National Animal Shelter Appreciation Week!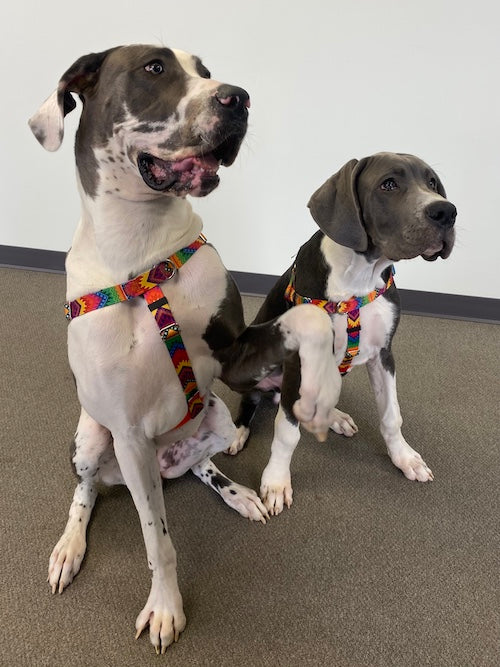 It's National Animal Shelter Appreciation Week! This is the perfect opportunity for you to become acquainted with your local shelter. Check out these awesome ways to get involved and give back.
In recognition of National Animal Shelter Appreciation Week, November 7-13, we would like to honor the dedicated people who work to protect animals through shelters and rescue organizations. This week-long tribute was designed to acknowledge and promote the invaluable role the approximately 3,500 animal shelters across the country serve in enhancing the quality of life in their local communities. Plus, it is a great opportunity to spread awareness and get involved.
Animal shelters are an important resource and safe haven for animals. The staff and volunteers offer shelter and care for homeless animals. Plus, they provide critical services in investigating and protecting animals from cruelty and neglect. They also work to reunite lost pets with their families and even help pet owners locate nearby resources for pet health and wellness for more severe or specific needs.
Here are 8 ways you can help show your appreciation and support for your local shelters and rescues this week:
1. Adopt a pet.
If you're ready to add a furry member to your family, consider adopting from a local shelter or rescue group. See adoptable pets available near you by using ASPCA's nationwide database.
2. Become a foster.
Not quite ready to adopt but still want to take in a furry companion while they wait for their forever home? Become a foster family. Foster care is invaluable, as it allows young animals to grow, the sick and injured to heal, and comfortability within a home to flourish. Check with your local shelters and rescues about fostering needs and opportunities.
3. Donate supplies.
A little bit can go a long way. Especially at busy, volunteer-reliant shelters and rescues. Animals and staff always appreciate any help from the community with supplies, toys, and even cash donations. Most shelters and rescues have Amazon Wishlists set up. Purchase items they need in real-time and have them delivered directly to them. Search Amazon for the name of their organization to see if they have one set up. Check if they are on Amazon Smile too. This automatically gives back to them with each purchase you make on Amazon.
4. Give your time.
Don't quite have the financial means to adopt, foster, or donate physical items but still want to give back? How about giving back with your time? Most local shelters and rescues rely heavily on volunteer assistance. And while you may not have the medical knowledge of a vet technician, that doesn't mean you can't volunteer. If you are a friendly face capable of working hard, you would be deemed more than qualified by most all shelters to volunteer with them. There is a long list of things these organizations need help with. A can-do willingness attitude is the best quality you can bring to the table for them. Reach out to your local shelters and rescues to get started today.
5. Be a supporter.
Don't quite have the financial means to adopt, foster, or donate, nor do you really have the spare time to give? That's perfectly okay! There are still ways for you to support. Follow your local shelters and rescues on Facebook Instagram, Twitter, and TikTok. Invite your friends and family to do the same. Help animals find their forever homes by sharing featured animal posts.
6. Say "thank you".
Take a minute to show your gratitude to the dedicated staff and volunteers who take care of our animals in need. Share a "happy tail" of a pet you adopted or were reunited with through your local shelter or rescue. Give them a shout-out on social media and share what value they bring to your community. A little appreciation can go a long way.
7. Do your part.
Spaying or neutering your pet is one of the most important things you can do to reduce the number of homeless pets in your community. Reach out to your local shelters and rescues to learn about the importance of spaying or neutering your pet and where you can find affordable options.
8. Stay alert.
Your local animal shelter and animal control agency not only take in homeless animals, but also rescue the injured, abused, and neglected ones too. Help them locate animals you suspect may be victims of cruelty in your community. For animal emergencies, the number to call is still 911. For non-emergencies, call 311.
Feeling motivated to help your local organizations out? Heck yes, our tails are wagging hard over here! Start your search today. And maybe order a few of your favorite collars, harnesses, or leashes to share with your local shelter and rescue friends.