Frequently Asked Questions

At 2 Hounds Design we are always delighted to hear from our customers.
We've answered some of your most common questions here, but if you don't see an answer to your question, please Contact Us!
General
What size should I order?
We have an entire page dedicated to sizing information for all 2HD products.  In general, we always recommend purchasing the smallest size that still fits for both the Freedom No-Pull Harness and collars.  If your dog's neck measures 17 inches, we would recommend the Medium (14-18 inches) rather than the Large (15-20 inches) unless you are ordering a martingale collar that needs to slip over the head (in that case, please order the smallest size that will still go over your dog's head).
What is a Martingale Collar?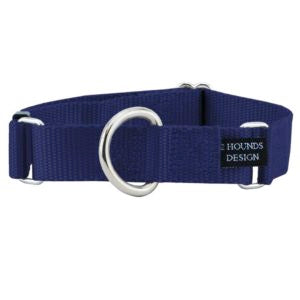 Martingale collars are traditionally used for sighthounds or dogs with heads smaller than their necks because it closes gently behind the ears and prevents escape.  This type of collar does not have a buckle closure of any kind and must slip over the head.
What is a Buckle Martingale Collar?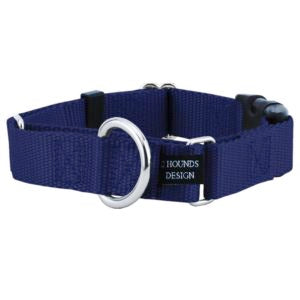 The best of both worlds, side release (buckle) collar with a martingale loop that you don't have to slip the collar over your dog's head.
Please note:
We do not recommend the Buckle Martingale in sizes XSmall or Small, as the hardware dominates the collar and makes it difficult to adjust/use.
You lose adjustability when you add the buckle in on the collar.  We recommend measuring your dog carefully and definitely order the smallest size that still fits.  For example, a 15 inch neck needs a size medium buckle martingale collar.
What is a Side Release Collar?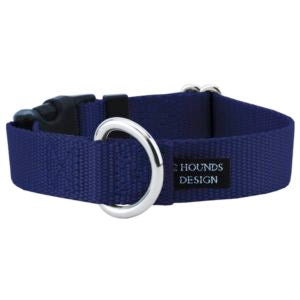 This is the type of collar that most people are used to seeing with a standard side release buckle closure.
Some people like to use buckle collars to hold tags on their dogs when walking with a harness.