What is a Buckle Martingale Collar?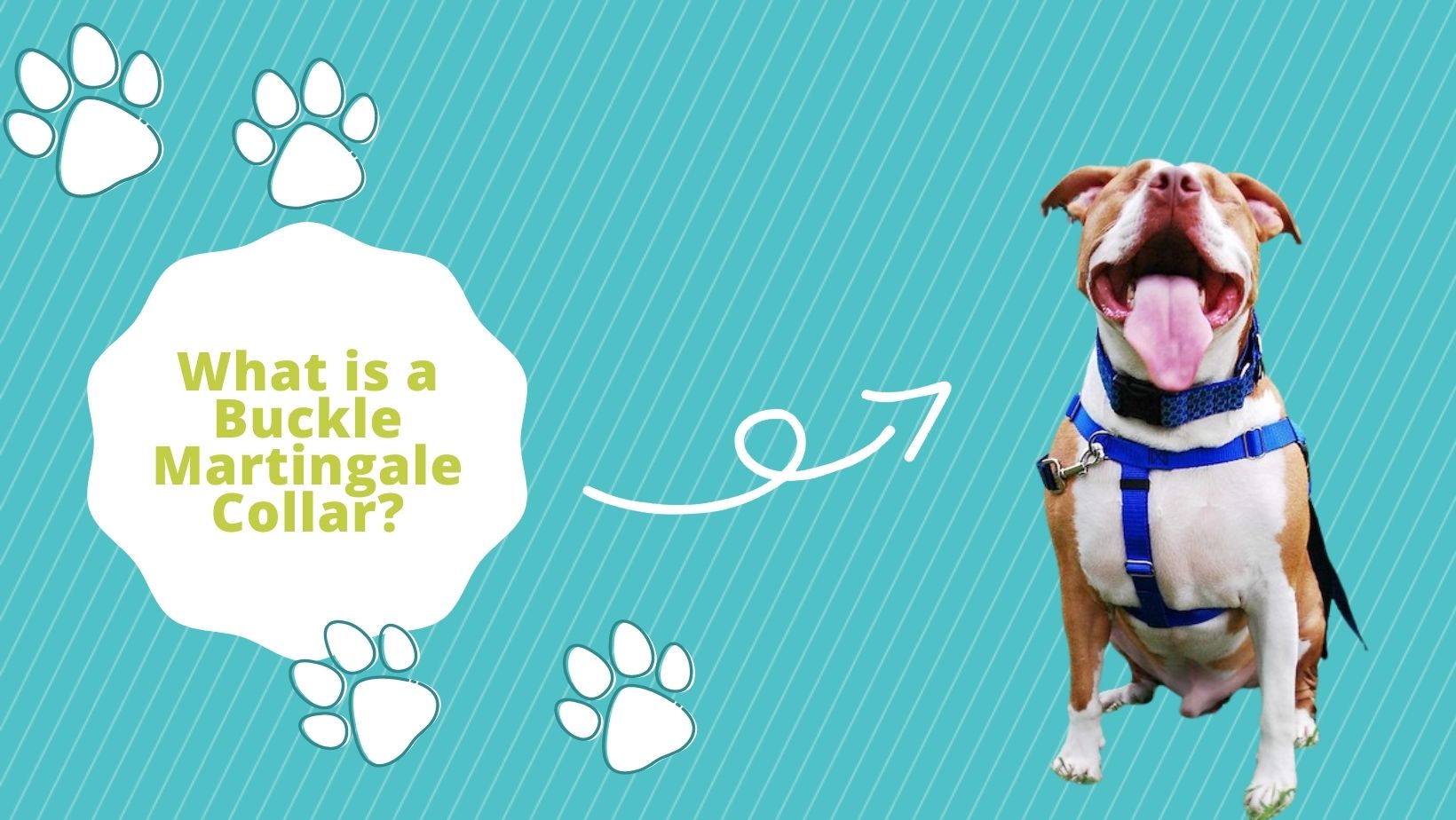 Choosing the right dog collar is no easy task. After all, it is a safety device for arguably the most beloved member of your family. You want your pup to be comfortable and stylish while still having a collar that is functional, reliable, easy to use, and secure. This could mean having multiple collars for different uses, like walks, training, in-house play, and so on. Or, you could get one collar that does it all – the buckle martingale collar.
The buckle martingale collar is known for how it constructs when a dog pulls on a leash. These collars are adjustable and will not tighten more than the actual width of a dog's neck. This prevents choking or any other type of potential harm to your pup. A buckle martingale collar is similar to the standard martingale collar, but it includes a buck on the side for release. This allows for easy application and removal of the collar.
How To Use a Buckle Martingale Collar
A buckle martingale collar, while it may sound complicated, is very easy to put on and take off. With an adjustable slider, you can feed the material of the collar through towards a "stay" to make the collar larger, and move the material away from the "stay" to make it smaller. Once adjusted enough to get around your dog's neck, simply undo the buckle, wind the collar around its neck, and buckle it back into place. To ensure proper fit, make sure that you can fit two fingers comfortably underneath the collar while still fitting snugly to your dog's neck. Taking the collar off is even simpler. Just undo the buckle and simply remove the collar. Using a buckle martingale collar is very user-friendly.
Safety Tips & Tricks
As with all dog collars, there are certain safety measures that must be taken in order to ensure maximum protection of your pooch. While these collars are very effective and safe, still keep these tips in mind when using a martingale collar:
Don't leave your dog unattended when first using a collar
Make sure that you are comfortably able to fit two fingers inside the collar
Don't leave a collar on your dog when putting him or her in a crate
Remove the collar if you are going to be leaving your dog home alone
Make sure your dog is comfortable with the collar and not showing signs of distress
Martingale collars are made with safety in mind but ultimately how safe they are is up to the owner. Following these tips will make for a safe and enjoyable experience with these collars.
Why Buckle Martingale Collar Over Other Styles?
A buckle martingale collar is very easy to use, however, it is especially useful for dogs with larger heads. The buckle eliminates the need to continually readjust the collar to fit over your dog's head as you would with a traditional martingale collar. The buckle martingale collar is also a gentler option than a prong style, allowing for the same corrections but in a more lenient and humane way.
How To Find the Right Size
Getting the correct collar size for your dog is essential. There are easy ways to measure your pup to ensure the right size is purchased. Take a tape measure (or a piece of string if you do not have one) and take two measurements: one a few inches down from the head and generally around the base of its neck, and another at the point behind its ears. Your correct collar size should be somewhere within the range of the two measurements you took. It should not be the exact size of your dog's neck. If it is, the collar will not work as it will be too tight. Always make sure you can fit two fingers in between your dog's neck and the collar. For further guidance, be sure to review our sizing charts on our site.
At the end of the day, the safety and happiness of your dog are what matters most. Check out our buckle martingale collars if you think your dog might benefit from some of the above-mentioned perks of this style, or any of our other collar and harness styles too. Whatever you choose, don't forget to grab a matching leash to go with it!