Double Connection Dog Leashes: Euro vs. standard Training leash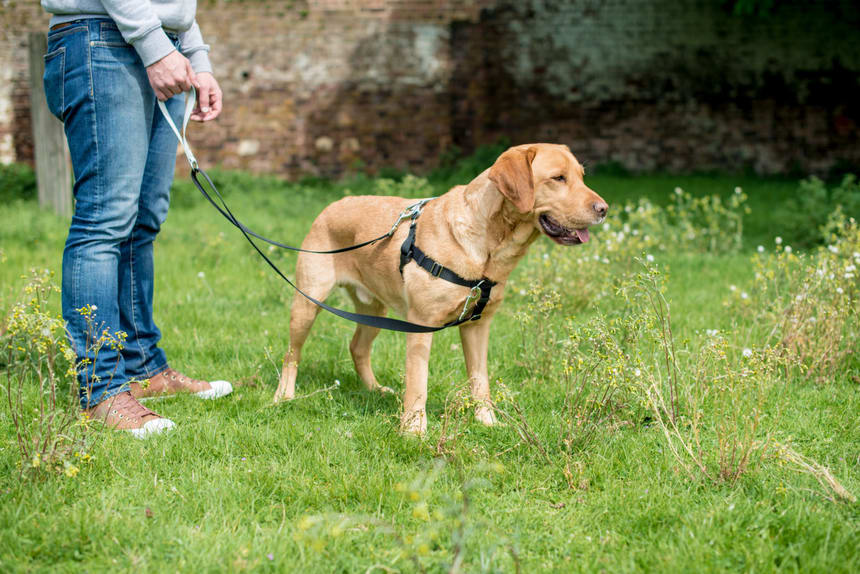 With many types of leashes out there, it can be hard to figure out which one is best, but if you need a double connection dog leash to work with your Freedom Harness, chances are, you need some help deciding.
If you just adopted a new dog or are struggling to teach your dog to walk on-leash, the decision becomes even more difficult. To help you make walking fun for both you and your furry friend, we're comparing two popular leash types: the Euro leash and the training leash. 
What Is A Training Leash? Double Connection?  What?
As the name suggests, training leashes are especially helpful when you're teaching a dog how to walk on-leash, when you're walking a dog you've just adopted, or when you're in a high-traffic situation and want to keep your dog very close to you. These types of leads are around 3 feet, which keeps your dog close to you and encourages them to heel by your side.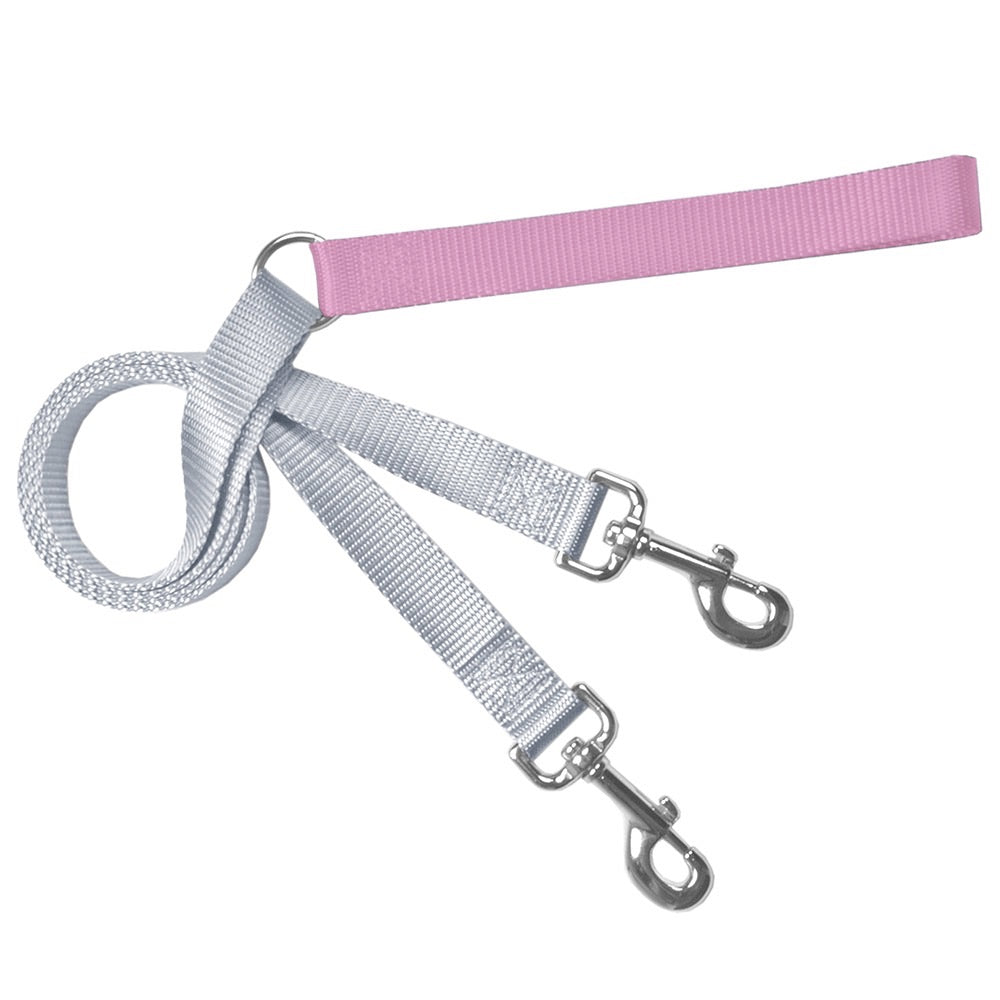 Our training leashes are specially designed to be used with the Freedom No-Pull Harness, and can be configured in three ways: 
Attached to the front and back of the harness

Attached to just the front or the back of the harness

Connected to the harness and the collar  
When connected by two points, the training leash is 3' long, which allows you to train your pup to walk by keeping them close enough to receive treats and redirection. Once your dog becomes more skilled at on-leash walking, you can lengthen the leash to 4' by attaching the leash to a single connection point. 
What Is A Euro Leash?
Euro leashes are one of the most versatile lead styles out there – our Euro leash can be altered into as many as 10 different configurations. Euro leashes are a great option once your dog is trained and you want to give him a little more room to explore and sniff – after all, walks don't always have to be work!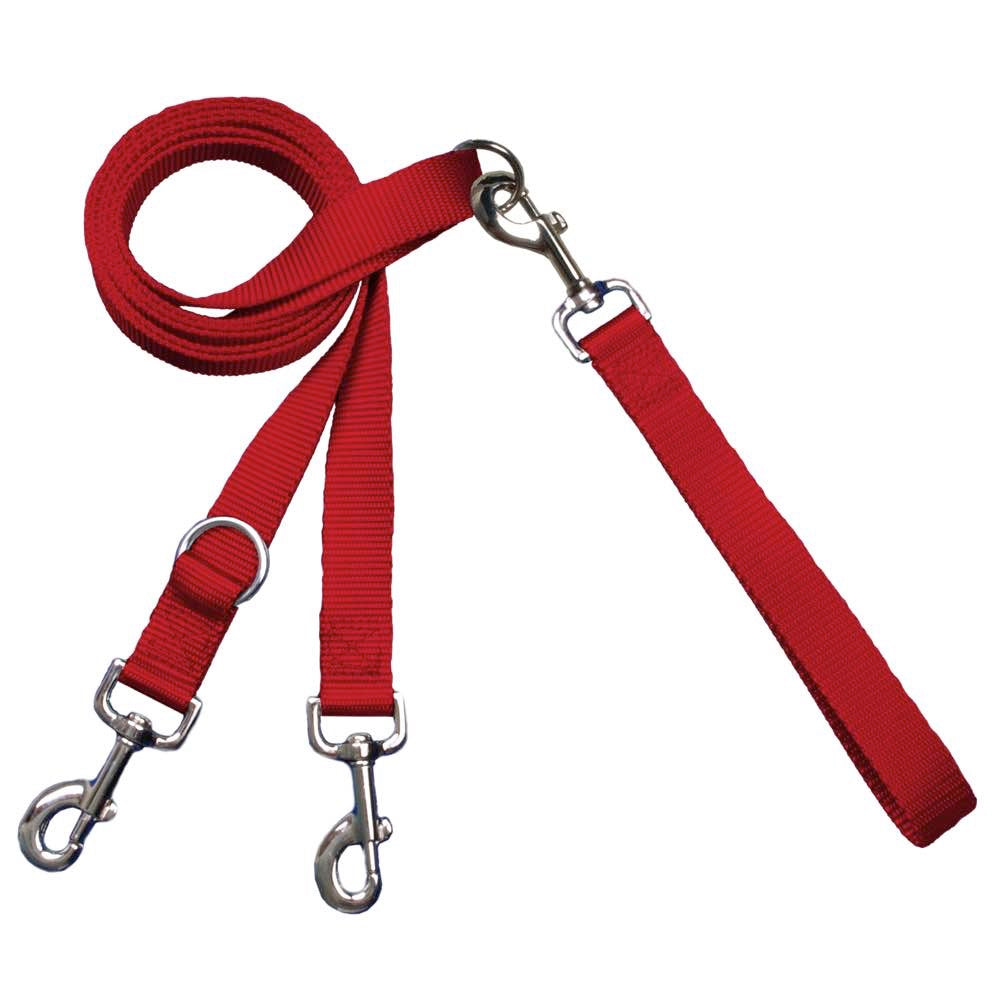 The versatility of a double connection Euro dog leash helps you get the most out of your lead since you can use the same tool in countless situations. Unlike training leashes, Euro leashes have a removable traffic handle that adds to their versatility, and the leash length can be altered anywhere between 2 to 8 feet. Some of the most popular configurations for the Euro leash include hands-free options secured around the shoulders or waist or securing it to two points of the harness, which discourages pulling. 
When choosing a dog leash with two connections, or between the 2 Hounds Design training leash and or Euro leash, consider how well you know your dog and how well they walk on-leash. For new pups or dogs who need extra help walking appropriately, the training leash will keep them close by for training opportunities and safety purposes. Once your dog is leash-trained, a Euro leash can give your dog more freedom to explore during walks while giving you the versatility to adapt to many different walking situations. Whichever leash you choose, be sure you understand how to configure the leash and properly secure the lead before going on a walk. Happy tails!